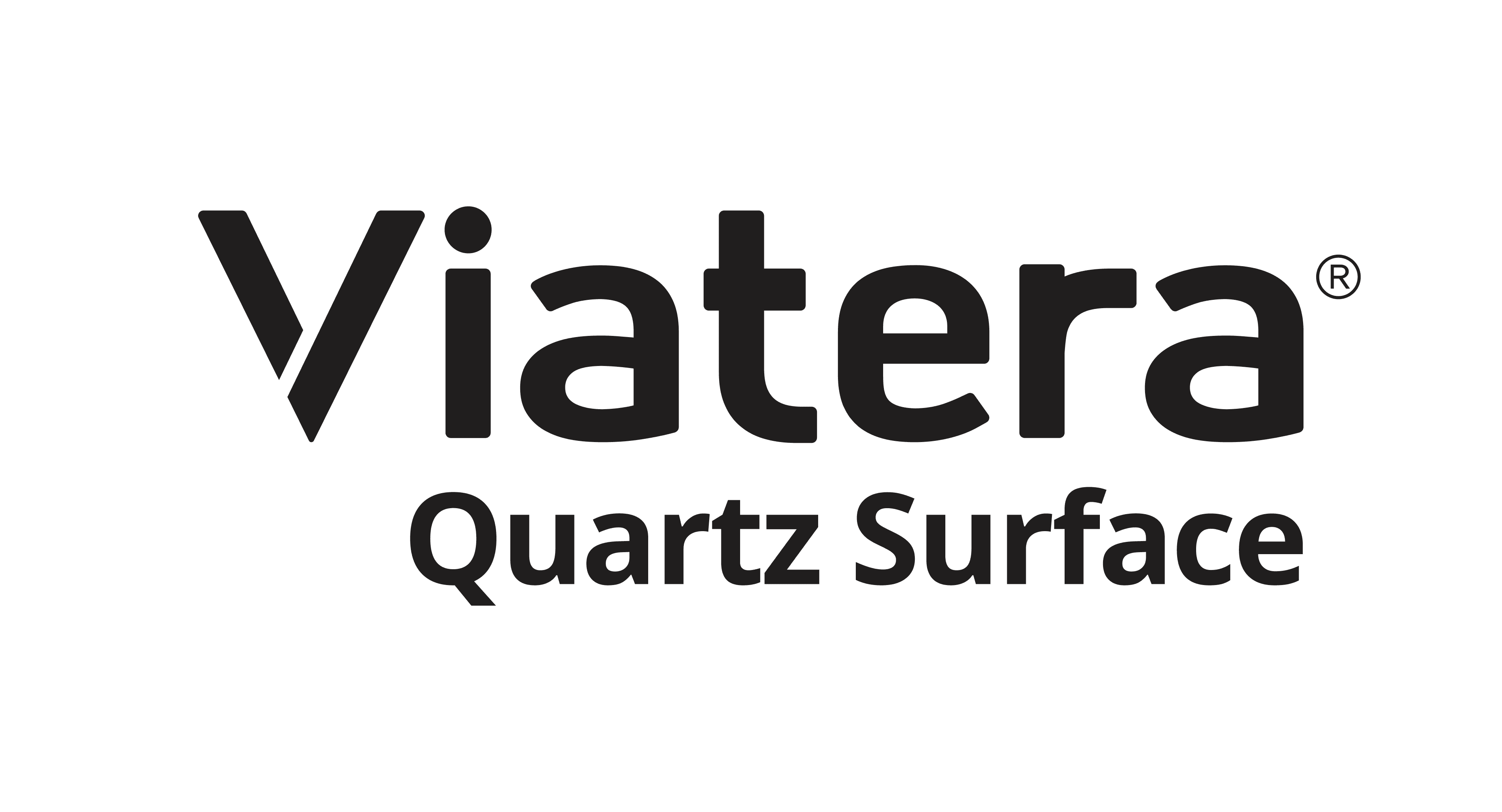 Viatera Quartz Surface is composed of 93% quartz, one of the strongest minerals on Earth.
Viatera Quartz Surface offers a variety of beautiful colors in four collections inspired by the earth's natural splendour and several different edge treatments. This large selection of edges helps to add the perfect finishing touch to your project. Viatera Quartz Surfaces are suitable for indoor applications such as countertops, bathroom vanities, bar tops, showers and flooring. Viatera® is comprised of 93% quartz, one of the hardest minerals on earth. The product comes with a 15-year transferable warranty. Although this is an extremely hard surface, materials harder than quartz may scratch it. It may also be broken or chipped if inflicted with enough impact so it is best to be careful with dishes.
Benefits of Viatera Quartz Surface include
Strength, low maintenance, and resistance to stains and chemicals. The normal cleaning of these surfaces requires just a damp cloth and mild household detergent as soon as possible. Always avoid cleaning with harsh chemicals and anything containing bleach, as these surfaces are not indestructible and may become damaged. It does not require the application of sealants or waxes because it is nonporous and will not harbor bacteria. Viatera is environmentally friendly, using sustainable material and an eco-friendly manufacturing process. It is NSF and Greenguard certified. Jumbo size slabs are 24% larger than standard slabs (119" x 55"), therefore, larger layouts like kitchen islands can be accommodated with fewer seams.
Interested in talking
about your design ideas?
Viatera Quartz Surfaces
Viatera exemplifies the perfect blend of aesthetics, durability, and eco-friendly practices. With surfaces composed of 93% quartz, it offers unmatchable strength and resistance against stains and chemicals. Furthermore, it boasts a large selection of colors across four collections and various edge treatments, making it a versatile choice for different indoor applications. Importantly, Viatera underscores its commitment to the environment by utilizing sustainable materials and adopting eco-friendly manufacturing processes. Given its equally impressive health and safety credentials, evidenced by NSF and Greenguard certifications, Viatera has successfully redefined the standards of surface materials.