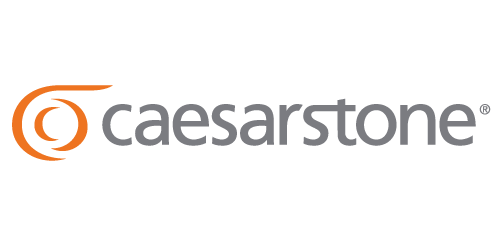 Caesarstone is made from 93% natural quartz, one of nature's strongest minerals
Caesarstone is the leading brand of engineered quartz surfaces. Its designs and colors lead industry trends and encourage unique application. These surfaces are four times stronger than granite. Because of the material's strength and durability, it can be installed in thinner forms or larger sections. Therefore, the application may save weight or reduce the amount of joints on a surface. Quartz surfaces are ideal for any interior space but are  especially popular for countertops. Because the material is non-porous, it is also perfect for wet areas such as back splashes and bathrooms. Most of all, these quartz surfaces add sophistication and elegance due to their clean and sleek appearance.
Highly resistant to stains, scratch-resistant, and non-porous, Caesarstone  surfaces require little maintenance and no sealants. The material is manufactured through a highly automated and strictly monitored process, combining nature and technology. With its collection of classic colors ranging from neutral whites to grays and blacks, it combines the latest trending technology with color innovation. In addition to these classic tones, they also provide collections inspired by natural stone to resemble marble and granite. In an effort to provide the highest quality, the product comes with a lifetime warranty.
Interested in talking
about your design ideas?
Introducing Caesarstone Porcelain
Sparks the imagination
Redefining Countertop Craftsmanship
Leveraging three decades of pioneering innovation, we've redefined surface science once again with Caesarstone Porcelain, marking a new leap in countertop craftsmanship. Since 1987, Caesarstone spearheaded high-quality surfaces, and is the only global innovator in premium quartz, outdoor quartz, porcelain, and natural stone. Bringing the wonder of the world into your home with over 100 colors that combine innovative technology with powerful designs. Each porcelain surface has been crafted in one distinct finish, either Honed or Ultra Rough, to bring out the best in its design while ensuring it remains long-lasting without the need for sealants or wax.
Our most tactile finish, Ultra Rough, is a breakthrough innovation designed exclusively to bring a unique granular touch to porcelain, adding a dimension of authentic materiality.
Our Honed finish is smooth to the touch and soft on the eye, offering a special organic luminosity. Its satin sheen reflects light, while retaining a special shine that penetrates the surface to highlight deeper dimensions.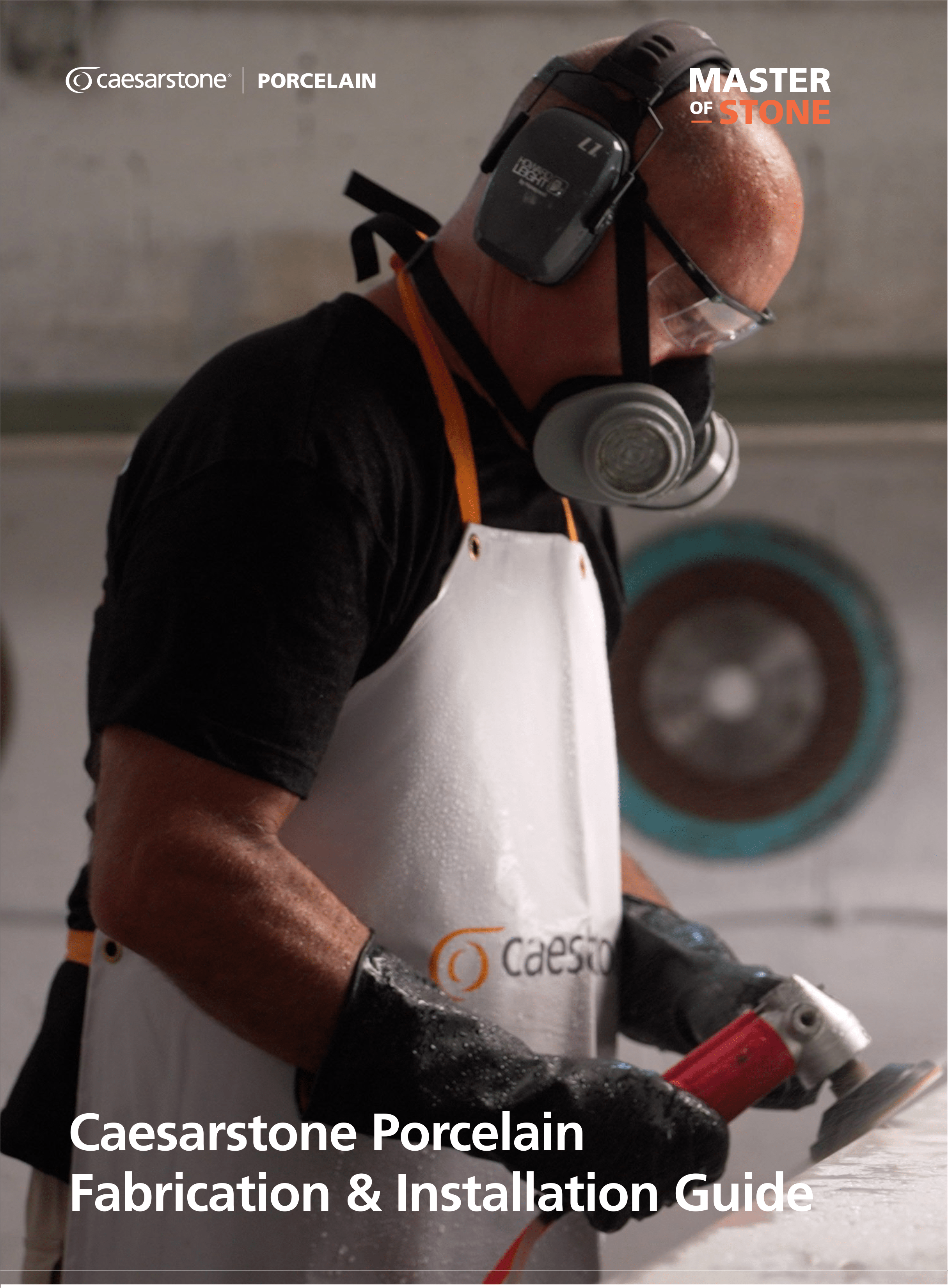 Caesarstone Outdoor Collection
Discover Caesarstone's Captivating
Outdoor Spaces with Luxury and Durability
The Outdoor Collection is a result of combining all of the best that Caesarstone has to offer in order to take the luxury of quartz surfaces to the outdoors. The innovative Outdoor Collection provides the most desired qualities of surface options, including stain resistance and ease of maintenance while being extremely durable to the elements. This collection comes in three designs: Clearskies, Palm Shade, and Midday.